The care they need with the dignity they deserve.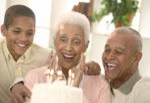 Finding the right retirement community, or assisted living facility, for yourself or a loved one can be challenging. The professional eldercare advisors at A Place Called Home can provide a personal evaluation of your families needs to help ease the transition. Based on this evaluation our senior care advocates can refer you, or your loved one, to a community that will suit all of your needs.
Our services are FREE to our clients and their families. Contact us today for an in-home consultation today!
Our Mission

Our mission is to support, assist and service the senior community professionally & with dignity.
We endeavor to meet the preferences of our clients.
Our Values

Maintaining compassion and respect is of utmost concern to us.
Assisting men and women with selection of senior living, or memory care, that is just right for them is our expertise.
Let us help you find a place to call home…
When the time comes to find just the right place for senior care:
Adult Day Care
Alzheimer's Care
Assisted Living
Dementia Care
Home Care
Hospice Care
Independent Living
Long-term Care
Memory Care
Respite Care
Short-term Care
We would love to hear from you.
Fill out this form to find out more about "A Place Called Home".
Comments or questions are welcome.
We respect your privacy: The information you provide here will be used solely to provide you with the information that you have requested from us. We may also use this information to contact you regarding said information. We do not sell or otherwise share this information with anyone else.